BLIND DOG SEEKS GUIDE HUMAN FOR
LIFELONG COMPANION & FRIEND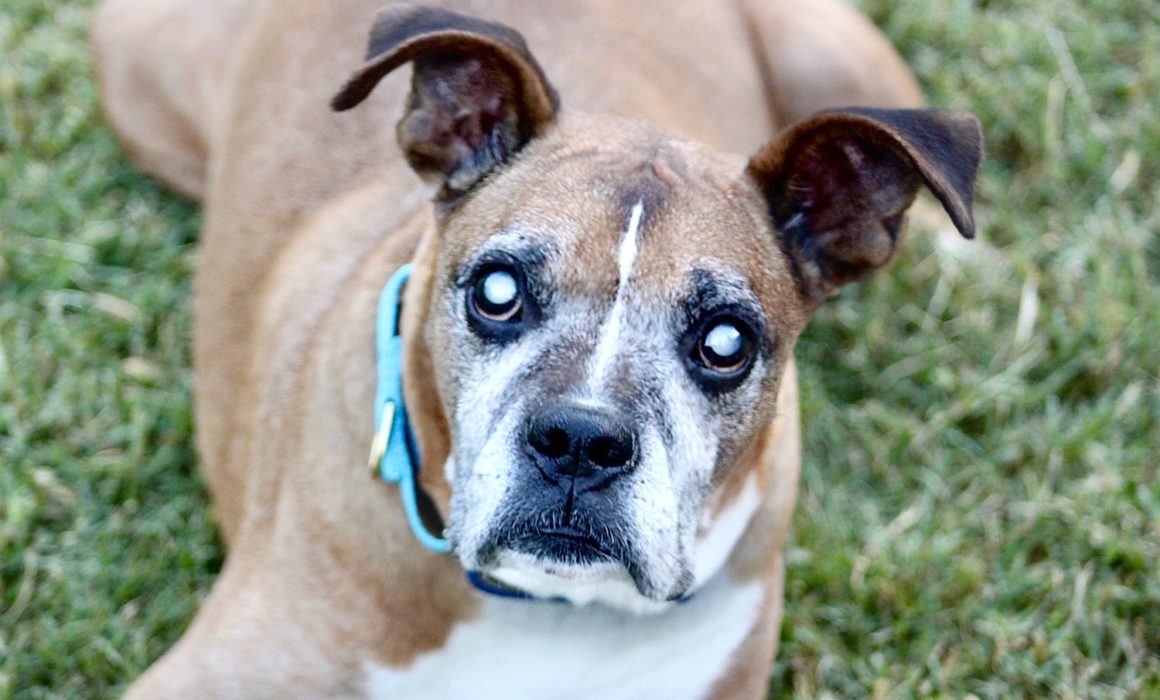 My name is Kona, I'm about 8 years old, and as of recently, have lost what little eyesight I had left. Don't worry though; I'm resilient and will adjust, but I am hoping to find a guide human who is patient and kind and can help me navigate this new world without my eyes.
I was in rough shape when I came to the rescue. I had been severely mistreated, nearly starved, was partially blind, and heartworm positive.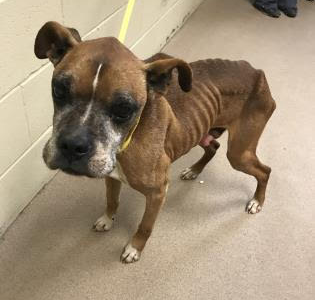 But aside from my vision, I'm a happy little love-bug with a bottomless stomach and ears that stand up like little radar beacons (although, I'm a bit hard of hearing these days too).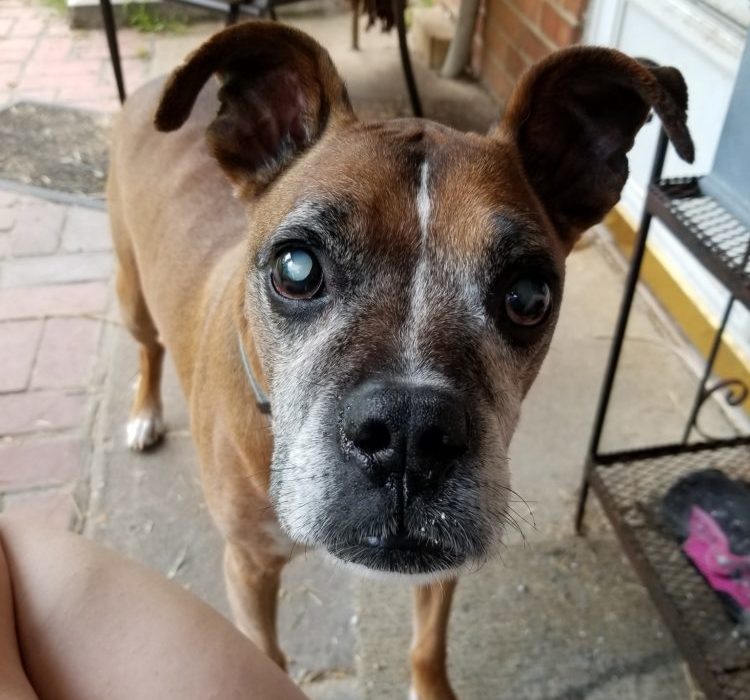 I'm laid-back and fairly low-maintenance, and my idea of exercise is walking from the couch to my food bowl and back. I love my people, well all people. When I'm not checking my food bowl to see if the Food Fairy has arrived (and I check often), you'll find me following you around like a shadow.
I'm a go-with-the-flow kind of pup, but when we can snuggle up on the couch and relax together it will be like all is right in my world. I'll lay my head in your lap and let out a deep sigh to let you know there is no place else I'd rather be. Although I've been dealt a tough hand, I am grateful for each new day and looking forward to our future together.