Are you ready for the most FRAN-tastic adventure?
Well, what are you waiting for? C'mon!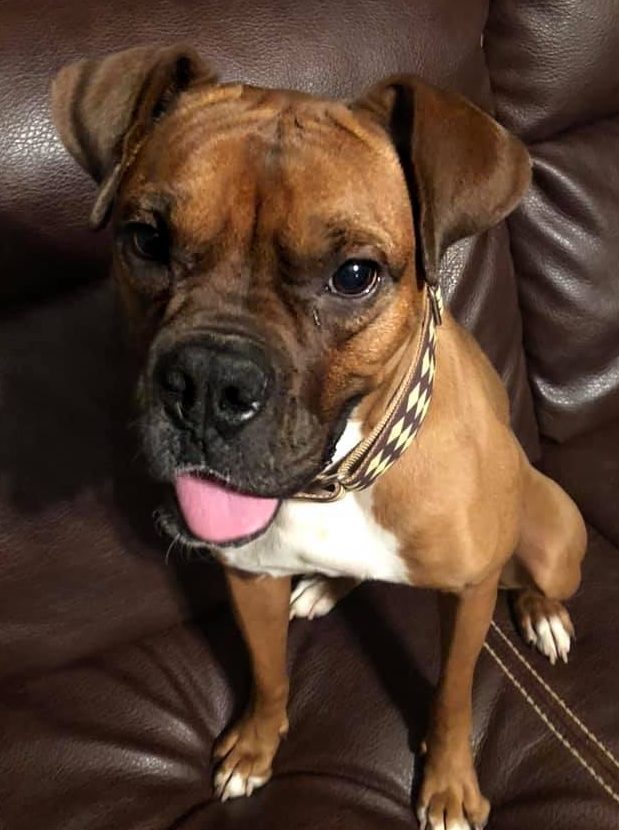 I'm Frannie and I'm here to be your most excellent adventure guide! Foster Mom says that aside from the heartworms (I've started treatment) I'm PAWFECT! I think I'm a couple of years old, but we're not exactly sure, but I've got the young playful 'tude like a pup (just better behaved). I pretty much love everyone I meet, humans and pets (although I haven't met any kitties yet). When I went to the fundraising event with Foster Mom I got to meet a lot of different people and dogs and all of the humans raved about how pretty and perfect I was. While I didn't meet my soul-human there, I was basically the star of the show… but I'm basically the star of the show where ever I go and make fast friends.
If you're looking for a boring pup, I'm definitely not your girl. I'm young and full of spunk and sass with a personality that radiates through to the twinkle in my eye and smile on my face. When I get excited, my toes, they go tippy tappy and sometimes I'll bounce around like there are springs in my feet.
I LOVE LOVE LOVE to play! While I love to play "kill the stuffie" and appreciate a good squeaky toy, I'm perfectly happy if you've got a tennis ball and a decent throwing arm. To me, that sounds like the PERFECT afternoon! I'm super speedy too and can run zoomies like no other. I love playing with my fur-friends, especially other boxers that like to "box".
While I have lots of playful energy, I can snuggle like the best of them. Netflix and chill? Let's Go!! "Second Chance Dogs" is on my list;  I hear it's a good one! We can watch it together and I'll snuggle up and show you how grateful I am that you gave me a second chance!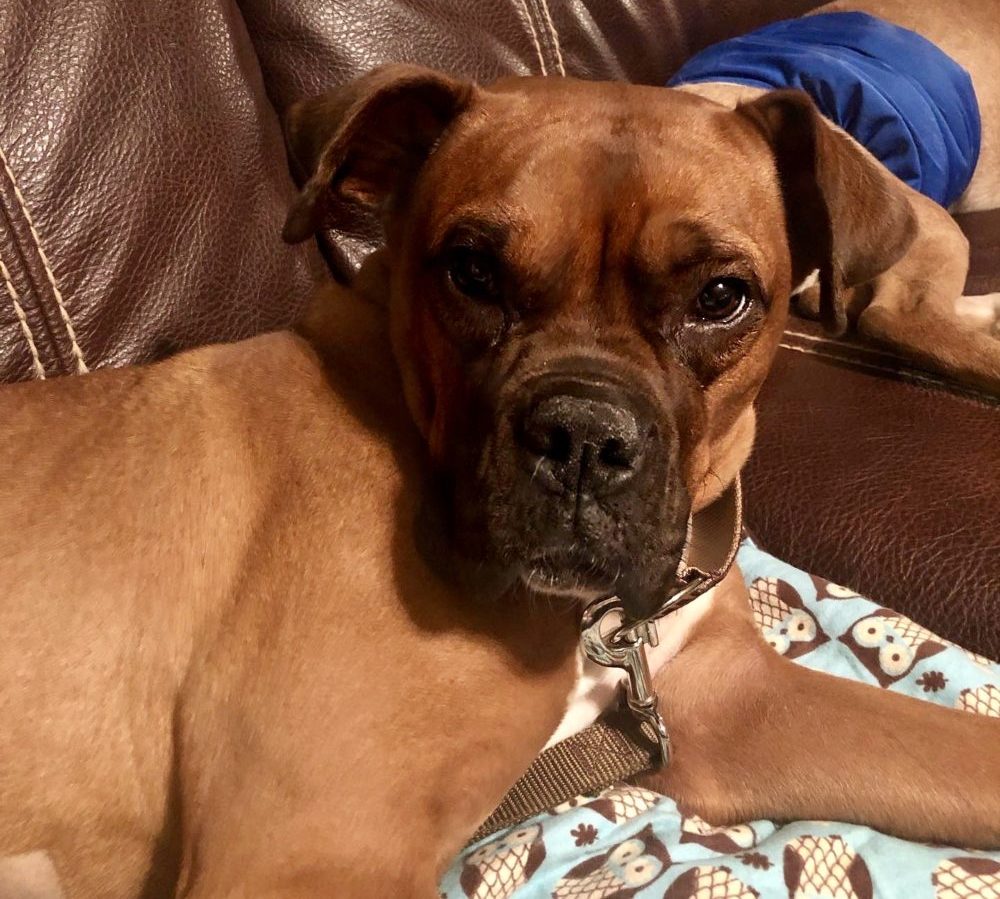 If you're ready for some adventure and FUN, we'll make the perfect match! Send in your application today! I'm ready and will be waiting!